Resetting the Table: A look at right relationships among the plants, animals, and people who sustain our food system. 
What's behind the bunch of grapes or the cut of beef in your grocery store? Whose lives are wrapped up in our food systems and how can we engage with them with more care and justice? Join Ismael Camacho, former farmworker and current staff attorney at New Mexico Legal Aid, and Rev. Dr. Trevor Bechtel, writer, ethicist, teacher, and pastor at Shalom Community Church in Ann Arbor, Michigan, as we delve into a discussion of what the interconnectedness of all creatures means for our lives. Moderated by Rev. Amy S. Zimbelman.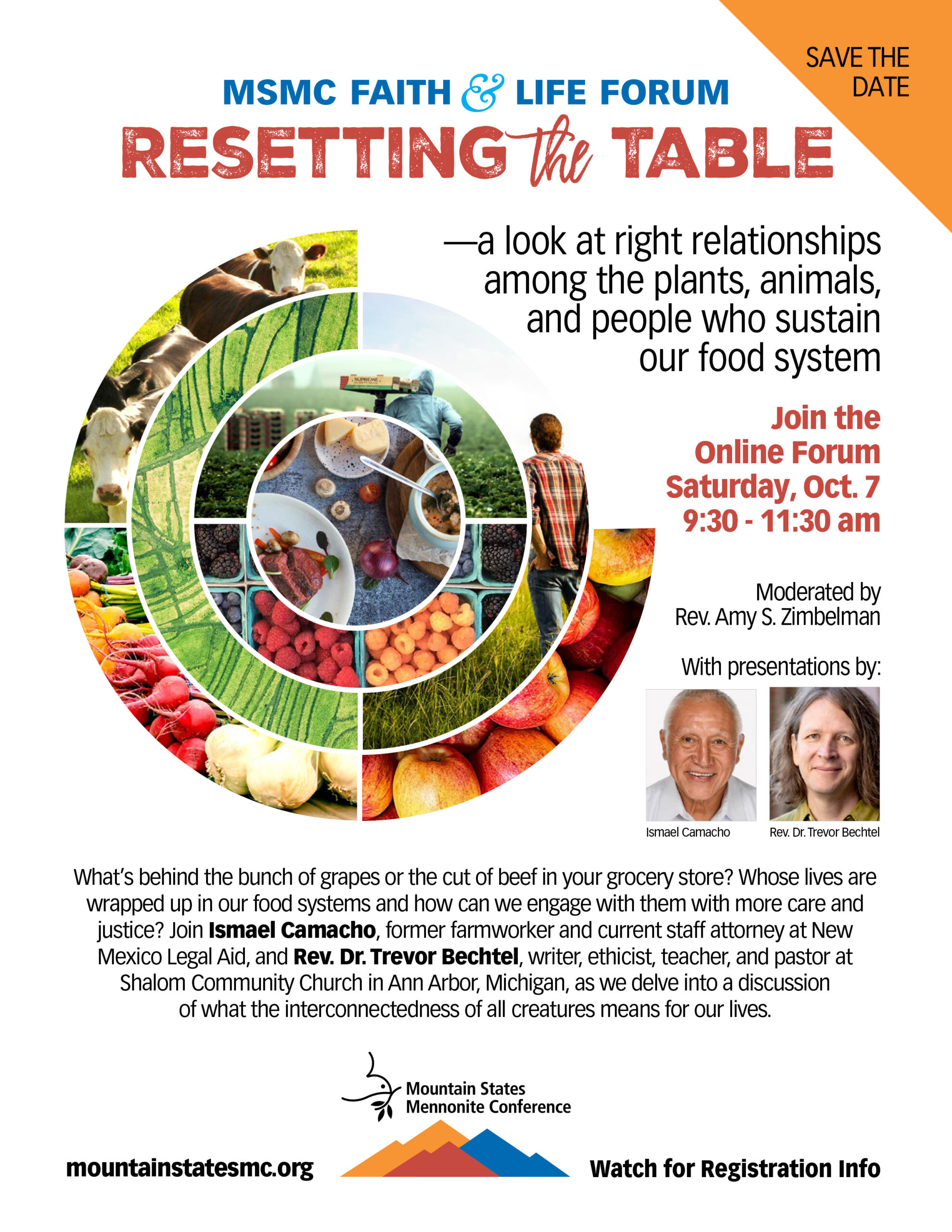 Registration Deadline – Friday, October 6th. Click here to register.
Links will be sent prior to the forum.
The suggested donation for this event is $20. If you would like to make a donation at this time, click here.