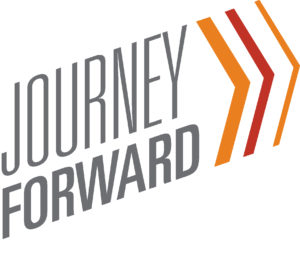 By Ken Gingerich, Conference Moderator
The images of journeying or sojourning, following a pathway, and being on a pilgrimage are potent images especially for Mennonites—images that are drawn from the original Biblical narrative of the exodus and captivity in the Jewish scriptures and the diaspora of the early followers of Jesus in the New Testament. These are images that also reflect much of our own historical journey.
As Anabaptists who have rejected (in principal) the idea of Christendom or alignment with political power, we often find ourselves living in an uncomfortable tension with our culture, our government and sometimes even with the institutions and structures that we ourselves have created.
It's a natural and creative space to be in—most of the time. But we can grow weary and occasionally impatient with each other, and the never-ending "processing" that seems to demand so much time and energy. Having differences and even conflict about diversity seems to be a genetic component of our faith.
The Council at Jerusalem brought early differences to the surface. "Were followers of Jesus going to be considered part of the Jewish community? As gentiles (non-Jews) began to be drawn into the new community of Jesus-followers, would they be required to adhere to Jewish initiation and kosher practices?" The debate between Paul, Barnabas, James, Peter and others, was not easily concluded. As time moved on—what we think of from a 21st century perspective, as a decisive decision about gentile inclusion—actually wore on for generations.
It's a pattern we are destined to repeat. The process is often messy, but to follow is to move. To move means the body constantly changes and renews its energy.
To be on a journey also means we need to stop and set up camp when we reach an appropriate site. We need to assess the situation, scope out the trail ahead and make preparations for the next phase of the journey. It's time to build a metaphorical camp fire and share stories about the journey so far, pray for guidance and begin to tease out some of the dreams Gods has given us along the way.
So, the MSMC leadership board invites congregational leaders and anyone interested in the future of our conference to join them for an "encampment" on Feb. 16, 9:00 a.m. – 2:00 p.m. at First Mennonite Church Community Center in Denver. This event is planned as a time of reflection and assessment and a time of dreaming and preparing for what comes next.
To register, email Jen Dudenhefer, at Administrator@MountainStatesMC.org or by leaving a message at (970) 591-2384. Cost is a donation for lunch.