---
The work of the Ministerial Council is to deepen spiritual relationships across Mountain States Mennonite Conference
---
About the Ministerial Council
The Ministerial Council consists of members within Mountain States Conference. Currently three persons have been affirmed by conference leadership as part of the team. The Ministerial Council is currently seeking one more team member. If you are interested in being considered, please email Moderator Ryan Koch, RyanK@MountainStatesMC.org.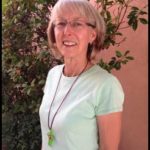 Katie Cunningham
Katie is a retired ordained Mennonite pastor.  Becoming a pastor later in her career, she served as Minister of Senior Care at Yellow Creek Mennonite Church in Goshen, Indiana for 13 years and served on the credentialing team for Indiana Michigan Conference before relocating to New Mexico.  She and her husband John relocated to Albuquerque New Mexico in 2013 to live near children and grandchildren and attend Albuquerque Mennonite Church.   She has served on the Leadership Board of Mountain States Mennonite Conference and the Ministerial Council, where she currently serves as chair.  Katie also  provides Spiritual Direction.
Randall Spaulding
Randy Spaulding is an ordained pastor of Boulder Mennonite Church.  He is a board certified chaplain and holds dual credentials in the Unitarian Universalist Association.  He has been a Mennonite minister for 25 years and was the project editor for the songbooks Sing the Story and Sing the Journey.  He is married to Gary Stephens and they live in Boulder.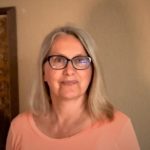 Debbie Miller
Debbie Miller is a member of Glennon Heights MC and a retired educator. She moved to Colorado 31 years ago when her husband, Mark, was called to be the pastor at Glennon Heights. Debbie has five grown sons and three granddaughters and is delighted to call Arvada, Colorado home.