---
Assists congregations seeking to prevent, resolve or heal from significant conflicts
---
About the Dialogue Resource Team
Meet the Team
The Dialogue Resource Team consists of Mennonite professionals within Mountain States Conference called to the ministry of reconciliation as it relates to conference and congregational life. Currently three members have been affirmed by conference leadership as part of the team. The DRT is currently seeking one more team member. If you or someone you know has background and skills to contribute to our Conference in this way, please email Conference Minister Amy Zimbelman, AmyZ@MountainStatesMC.org.
The goal of the Dialogue Resource Team is to provide resources and encouragement to congregations challenged by difficult internal conflict or change; or desiring education on conflict resolution.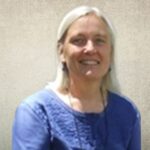 Alice Price
Alice Price is an attorney and member of Anabaptist Fellowship of Alamosa. She has been practicing mediation for 30 years. She helped found the Center for Restorative Programs in Alamosa, a youth and family-serving agency offering a variety of restorative justice programs in juvenile justice, school, community and family arenas.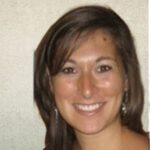 Jill Schmidt
Jill Schmidt attends First Mennonite Church in Denver. She is an admissions representative with Colorado Mountain College and an instructor for The Conflict Center in Denver. She has a Masters of Social Work and teaches classes and workshops on communication skills and conflict management.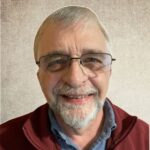 Duncan Smith
Duncan Smith has served as a professional mediator since 2010. Duncan has spent the last 34 years as a pastor, transitional pastor, and conference minister, as well as
consulting on congregational health, vision, and conflict. Duncan is also trained to work with the Intercultural Development Inventory (IDI). He currently oversees. The Corinthian Plan for MC USA. He joined the Dialogue Resource Team (DRT) while living in Colorado from 2014- 2020, and continues from a distance to support the Team's work with occasional congregational services from his base in the Northwest.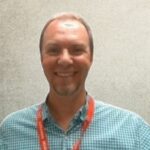 Jeff Newcomer Miller
Jeff Newcomer Miller served on DRT for several years as a member of Albuquerque Mennonite Church. Recently relocated in Harrisonburg, Virginia, Jeff continues to be available to the Conference and DRT Team for occasional skill-building, facilitation, and related consultations. Jeff's career has flowed between the religious, educational, and peace and justice communities, with extensive experience in training and providing mediation services in a variety of settings.
---
Range of Services
•    Presentations and skills training events to build capacity for dialogue and conflict transformation
Trainings might be done as a primary focus at conference-wide gatherings, in regional congregational clusters, or at the request of a congregation.
•    Coaching
Early intervention could take the form of telephone consultations and coaching for leaders anticipating hard decisions.
•    Educational resources and consultation
Monthly articles in the conference newsletter to enhance how we listen and speak with care
•    As needed facilitation
If a congregation finds itself thrust unexpectedly into a conflict situation or needs extra help with a highly charged issue, a trained facilitator from outside the situation may be needed to come on-site to help plan and keep a sound process on track.
•    Referrals
If DRT members have a conflict-of-interest or otherwise do not have the capacity to respond to a conference- or congregation-level need, an effort will be made to identify alternative faith-based resources.
For conflicts that are primarily interpersonal, rather than systemic, the DRT can help congregational leaders identify members of its team or other community resources that offer private mediation services.
Cost of Services
Fee guidelines are available from Conference Minister Amy Zimbelman, AmyZ@mountainstatesmc.org. Costs should not be a barrier.
Connecting with the Dialogue Resource Team
Conference Minister Amy Zimbelman will receive and refer requests for Dialogue Resource Team services. Contact Amy via email at AmyZ@mountainstatesmc.org.
A  ministry of Mountain States Mennonite Conference