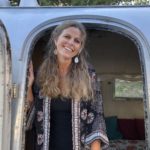 Brenda Fox
A long-time member of Boulder Mennonite Church, Brenda has a heart for public ministry, social justice and prayer. Through her work with refugees, survivors of torture, film-making and hospice chaplaincy, she has grown in her life's mission to "pray without ceasing.' Brenda can be reached by email at prayerstream@mountainstatesmc.org.
---
Weekly Guided Meditations
A SEASON FOR THE SENSES
Prayerstreaming: Advent to Epiphany
Tuesday mornings 7:00 – 7:45AM; Dec. 1 – Jan. 5
Meeting ID: 856 7737 4617
Passcode: 6dwyKy
All are welcome for this informal contemplative series. We'll gather for reflection and silence as our hemisphere turns toward winter and our world turns toward a new year.
A collaboration with Brenda Fox (Prayerstream Enterprises), Anita Amstutz (Soul Tending) and Randy Spaulding (Boulder Mennonite Church)
Email Prayerstream@mountainstatesmc.org with questions or to be added to the weekly email invitation list.
Dec 1, Week 1 – Meditation on Hope and Sight with Anita Amstutz and Brenda Fox:
Click here for Audio.
Dec 8, Week 2 – Meditation on Peace and Sound with Pastor Randy Spaulding, Boulder Mennonite Church:
Click here for video.
Dec 15, Week 3 – Meditation on Joy and Taste with Anita Amstutz
Click here for video.
Dec 22, Week 4 – Love and Touch with Brenda Fox
Click here for video.
Dec 29, Week 5 – A Sense of Smell with Brenda Fox
Click here for video.
Jan 5, Week 6 – Light and Intuition with Anita Amstutz
---
Prayerstream for Children
As Prayerstream offers spiritual care, we also invite children to opportunities for mindfulness and stories. Carole Suderman of Boulder Mennonite Church will share four picture books for families, from inside one of the Airstreams.
In the weeks leading up to Christmas, what can we learn about hope, peace, joy, and love? We hope these short videos can inspire family discussions or be part of a devotional time during Advent.
Come inside Beulah…
Week 4:
"Three Wise Women"
Written by Mary Hoffman
Illustrated by Lynne Russell
Week 3:
"Who Counts?"
Written by Amy-Jill Levine and Sandy Eisenberg Sasso
Illustrated by Margaux Meganck