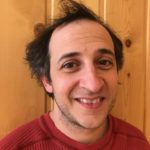 Ryan Koch, Moderator
(Glennon Heights Mennonite Church)
RyanK@MountainStatesMC.org
Learn more about Ryan here.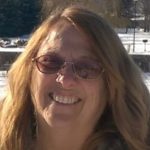 Pamela Duncan
(Sojourn Mennonite Church)
pamduncan1@msn.com
Learn more about Pam here.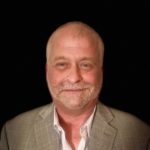 Eldon Mast
(Boulder Mennonite Church)
eldon.s.mast@gmail.com
Eldon is a son, brother, partner, parent, and friend.   Eldon was baptized into the Mennonite church in Lancaster, PA and is currently a member at Boulder Mennonite Church (BMC).  Eldon has served in various positions and committees including church chair at BMC and at Northern VA Mennonite in Fairfax, VA.  He has also fulfilled responsibilities as board chair for Mennonite Urban Ministries in Denver.  Eldon currently serves on the Nominating committee at BMC and works full-time from his home office as a Director of Channel Development for Sierra Wireless of Richmond, BC.  Eldon and partner Terry are committed to deep relationships with Mountain States Mennonite Conference and Mennonite Church USA.  They are parents of three daughters.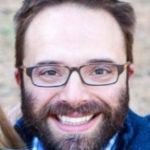 Darren Knowles
(First Mennonite Church Denver)
knowles.darrend@gmail.com
Darren was a pastor in the Christian church for 9 years in Oregon before shifting careers and denominations.  He and his family have attended First Mennonite Church in Denver for 11 years now.  Darren is a Special Education/Social Studies teacher.  He and his wife have 2 kids in High School.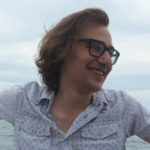 Zachary Martinez
(Sojourn Mennonite Church)
zmartinez1989@gmail.com
Zach Martinez is new to the Mennonite tradition, but he has found its commitment to peace and justice inspiring. A Colorado native, Zach's hobbies include hiking, biking, and walking his dogs. He and his wife Megan, and their daughter Margot live in Greeley. He earned a BA in Philosophy from the University of Northern Colorado and a Master of Divinity from North Park Theological Seminary in Chicago. He has been with Sojourn since 2016. Zach enjoys drinking coffee and craft beer, especially with friends.
Mennonite Women
Jeni Hiett Umble
Living Light of Peace
jeni.umble@gmail.com
Katie Cunningham (Albuquerque)
Randy Spaulding (Boulder Mennonite)
Debbie Miller (Glennon Heights)