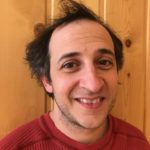 Ryan Koch, Moderator
Glennon Heights Mennonite Church
RyanK@MountainStatesMC.org
Learn more about Ryan here.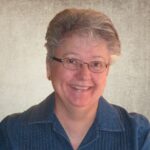 Linda Mawhorter
Albuquerque Mennonite Church
btsgrad@gmail.com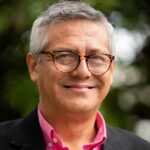 Wilmer Villacorta
Mountain Community Mennonite Church
wvillacorta@gmail.com
Wilmer Villacorta is an ordained minister with MCUSA and a professor at Fuller Theological Seminary. Mountain Community Mennonite Church is the place he calls home where he serves as an elder and digital media coordinator. He is married to Jeannie and has four adult kids and two grandsons. Wilmer has served in the LB before and he looks forward to reengaging fruitful conversation on behalf of the conference. Two books he has published deal with topics of power, spiritual formation, gender equity, and fostering equal partnership for women in leadership.

Pao Thao
Rocky Mountain Hmong Mennonite Church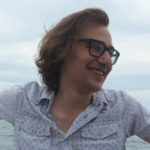 Zachary Martinez
Sojourn Mennonite Church
zmartinez1989@gmail.com
Zach Martinez is new to the Mennonite tradition, but he has found its commitment to peace and justice inspiring. A Colorado native, Zach's hobbies include hiking, biking, and walking his dogs. He and his wife Megan, and their daughter Margot live in Greeley. He earned a BA in Philosophy from the University of Northern Colorado and a Master of Divinity from North Park Theological Seminary in Chicago. He has been with Sojourn since 2016. Zach enjoys drinking coffee and craft beer, especially with friends.
Mennonite Women
Jeni Hiett Umble
Living Light of Peace
jeni.umble@gmail.com
Katie Cunningham (Albuquerque)
Randy Spaulding (Boulder Mennonite)
Debbie Miller (Glennon Heights)