* Some events will be broadcast online. Access information will be available the week of Assembly. Details to come.
Registration Is OPEN!
Step 1. For in-person participation at Assembly, please register here: http://c.planetreg.com/MSMCAssembly. If you will be connecting virtually, please register here.
* Registration will include selecting your lodging and meal plans. Full online payment will be included in the registration process.
** Registration closes Friday, July 23 at 5 pm.

Already Registered? Enter your Last Name and Confirmation ID to review your record.
Step 2. DELEGATES… Are you a delegate representing your church? Please sign up here.
Step 3. LEARN MORE…
Keep checking here for updates.
Look for the July "Assembly Edition" of Zing!
Join our Facebook event.
Step 4. EMAIL… Keep an eye out for email communications with any additional details, as Assembly approaches.
Step 5. COME!
---

Lodging 
Limited RV with electric (Includes 12 amp power cord)
Limited RV without electric
Limited Tent Camping

Showers available, towels provided (additional $10/person)

Dormitory Stay – 2 twin beds in each room. You are welcome to include additional family members in each dorm room (i.e. pack-and-plays, sleeping pads, cots), but space is a bit tight. There is one shared Men's and one shared Women's restroom on the floor, shared by all Assembly participants in the dorm. If your family requires multiple rooms, please be sure someone 13 or older is in each room.

see page 3 for Hedley Hall Dormitory map and details
---

Meals
All meals will be served in the Benedict Room (Event Center). We will have vegetarian and vegan options. There will be adult and children pricing, children 0-2 are free.
---

The Abbey
See Map on page 2 (to be updated soon)
---

Worship 
Saturday morning service (9:30 am)
Conference Minister Rev. Amy S. Zimbelman will bring our message on Saturday morning. Daniel Herrera will be featured in the Opening Watershed blessing/ceremony. Join puppet friends and Mary Ann Conrad, youth and children minister at AMC, to stop and smell the flowers and explore what Sabbath "Blessed Unproductivity" means for children and adults.
Sunday morning service (9:30 am)
We invite churches to join this remotely if unable to attend in person, and forego their individual worships this morning. Our message time for this service will include a panel of folks, including Natalie Fields and Daniel Herrera. Carole Suderman will share a special Children's Time. We will also participate in a communion meal together.
---

Speakers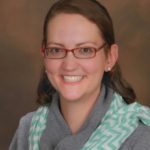 Rev. Amy S Zimbelman thoroughly enjoys serving as Conference Minister, supporting 17 churches and many passion ministries in Colorado and New Mexico. She has served as a pastor at Mountain Community Mennonite for 3 years, and has worked in refugee resettlement for about a decade. Amy holds a Master of Divinity from Duke Divinity School, and has also served in Zambia through Mennonite Central Committee and in South Dakota with Mennonite Voluntary Service. In South Dakota, she met her husband/best friend, Matt Zimbelman, and they live in Colorado Springs and have two young sons. She loves spending time with her family, cooking/eating food, board gaming with friends, going outside to walk or hike, learning about other cultures, hashing things out in long conversations, and trying to follow Jesus.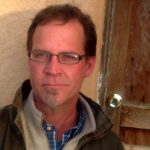 Todd Wynward is a community organizer, public school founder, small-scale farmer, wilderness educator and MSMC Minister for environmental justice and watershed discipleship. He has been engaged in social change movements and education reform in Taos County for twenty years. He is the founder and Executive Director of the Taos Initiative for Life Together ]TiLT], a place-based incubator for personal and systemic change that seeks to bring our multi-cultural community together through projects that promote watershed health, community rights, hands-on building projects and local food for local people. Most recently he and his allies at TiLT kickstarted The Repurposing Plastic Project, diverting plastic from the Taos landfill to use it as building material, turning waste into walls.  His recent book, Rewilding the Way: Break Free to Follow an Untamed God, points the way toward an earth-honoring, people-dignifying, society-changing, despair-erasing Christianity that works humbly with other spiritual lineages in common cause to make a better world. Find more of his writings and doings at taostilt.org and reach him at toddwynward@gmail.com.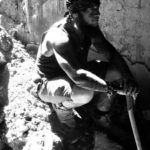 Daniel "RYNO" Herrera is a sixth-generation Taoseño. His family has called Taos, New Mexico home for over 300 years.  Ex-felon/ex-addict turned healer/community organizer, he has skills as an auto mechanic, ex drug dealer, snowplower, small-scale farmer, licensed peer social worker and pre-trial navigator. Today he is a core leader of Taos Initiative for Life Together, helping to grow a robust local food web, protect watersheds, encourage place-based living skills and adobe building. Daniel is also a founding member of the innovative non-profit, Taos County's Repurposing Plastic Project which diverts landfill plastic into building material— turning waste into walls. His own non-profit, RYNO —Rewiring Yourself w/New Opportunities – helps the formerly-addicted and incarcerated find a better way to live, healing lives by rooting in traditional ways and honoring the original land of the Tewa People. With the support of family and community, a once run-down trailer park and apple grove are being transformed into a Center for Hope & Healing, with a rebuilt adobe chapel, meeting space, job training, peer counseling, a flourishing garden, transitional housing and affordable tiny homes. He invites you to be a part of it! In addition to participating in worship Saturday, Daniel's non-profit RYNO will be included in our Passion Ministry sessions Saturday afternoon, along with Todd and TilT and Repurposing Plastic initiative.
Natalie Fields is the cantorial soloist for Temple Or Hadash, a Reform synagogue in Fort Collins, CO. She is studying to become an ordained rabbi in order to better serve her community. Natalie has also been on the board of ISAAC, the Interfaith Solidarity and Accompaniment Coalition of Northern Colorado, since its inception four years ago. She is the mom of two young adult children, and works at Columbine Health Systems in health information management for her "day job."
---

Delegate Session
This annual meeting is led by Ryan Koch, Moderator. The gathering will include conference reports and review of the budget. Non delegates are invited to observe this session.
Delegates serve for the entire year and may be asked to participate in electronic votes at other times during the year. According to our By-Laws, member congregations shall appoint delegates to annual MSMC assemblies based on the following formula:
All ordained and licensed persons involved in active congregational ministry within member congregations shall be delegates.
In addition, one delegate shall be appointed for every fifty (50) congregational members or portion thereof.
Delegate information will be posted on the MSMC website (click here) and distributed to delegates via email, so it is extremely helpful for any virtual delegate(s) to have internet access. Register delegates now – deadline is July 9! Delegate Registration Form.
Zoom access information and documents to be reviewed by delegates will be available within 2 weeks of Assembly.
---

Children & Youth Activities
Children's Session details – TBD
Youth Session details – TBD
---

Blessed Unproductivity
Details to come.
---

Passion Ministries
We will be showcasing some of our conference's Passion Ministries at Assembly Saturday afternoon. The list includes Prayerstream, Casa de Paz, TiLT,  Repurposing Plastic initiative, RYNO and our traditional Saturday evening time with RMMC. To read more about some of our passion ministries, visit mountainstatesmc.org/passion-ministries/
Prayerstream with Brenda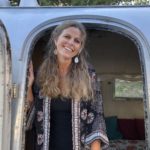 Brenda Fox, a long-time member of Boulder Mennonite Church, has a heart for public ministry, social justice and prayer. Through her work with refugees, survivors of torture, film-making and hospice chaplaincy, she has grown in her life's mission to "pray without ceasing.'
The Prayerstream team and mobile sanctuary are looking forward to seeing you all in person for our MSMC Assembly! Beulah, our vintage airstream, serves as a tattered tabernacle commissioned to bring prayer in many forms to communities in crisis. We have shared virtual meditations, ceremony, informal prayer and support to the evacuees of the Cameron Peak fire as well as the folk living on the streets in downtown Denver. This experimental and unconventional ministry will be onsite to share a sacred space and mindful meditations.
---

Saturday Evening Fun
includes Concessions by RMMC, 7pm
Details to come.
---
Service Project
Details to come.