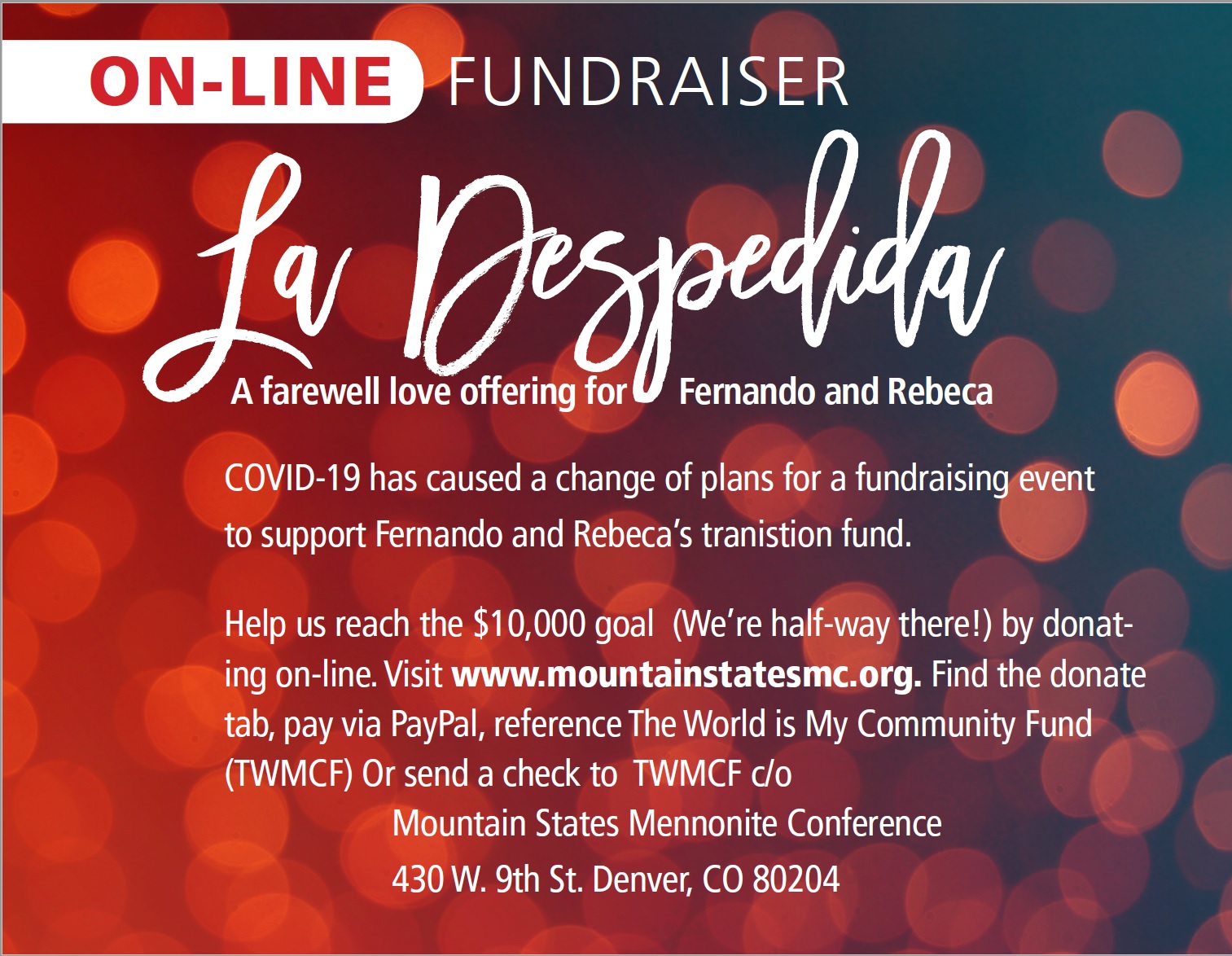 Where: Online Zoom Event! (email Conference Administrator if you'd like to join)
When: Sunday, April 5
Time: 3pm
Please plan to join a virtual farewell/despedida for Fernando and Rebeca Sunday, April 5 at 3:00 pm mountain time!  Because of the physical separation caused by COVID-19 and F&R's early departure March 22 to be with family before travel was tightened down further, we missed a chance to express appreciation in person.  Let's do so by Zoom!!  Sign on with video if you can so we can show F&R a full screen of faces from conference; join with others to hear a bit from Fernando and Rebeca; and share a few words of appreciation yourself (be sure to open the chat room)!