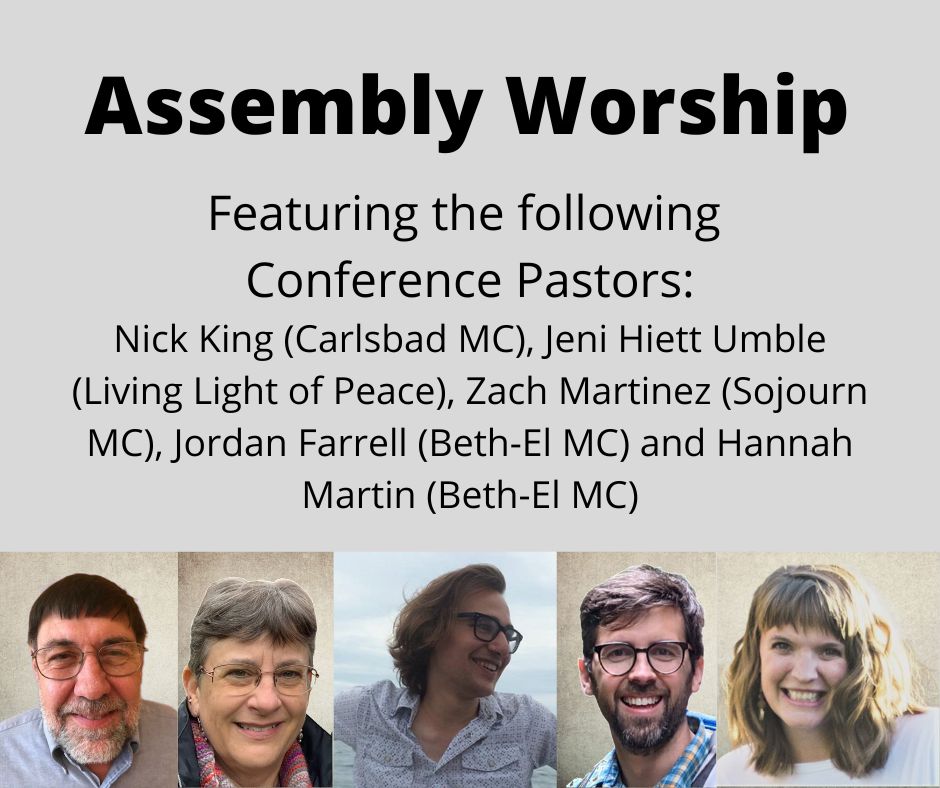 SUNDAY WORSHIP ONLY – Everyone is welcome and invited to join us Sunday morning, whether or not you have been with us Friday or Saturday. Join us in person at First Mennonite Church of Denver (FMC), or virtually. The service will be available virtually through FMC's website: https://www.fmcdenver.org/sunday The live feed will begin at 9:00am with a Hymn Sing. Please share this link with anyone you think would be interested.
* We expect a big crowd for Sunday worship, as many area churches are joining us rather than holding their own services. We highly recommend carpooling if possible. There is limited parking at FMC, which is set aside for handicapped parking and dropping off and picking up. There is plenty of parking open to the public in front of West High School and street parking is unlimited on the weekends. Allow time for parking and walking over.
Worship Details – We are fortunate to have a number of our MSMC pastors speaking in our worship services. Worship will incorporate our theme for the weekend – "Pesky Weeds from Mustard Seeds" –  from the Parable of the Mustard Seed, Matthew 13: 31-32. Worship with singing, music, prayer, reflections by MSMC pastors, children's participation, and more!
Questions? Email Administrator@mountainstatesmc.org OR Assembly@mountainstatesmc.org
---
Page 1 – Lodging, Registration, Schedule
Page 2 – Delegate Session Details
Page 3 – Breakout Session Details
Page 5 – Misc Details
Page 6 – Meet the Assembly Planning Team